Mitch's Crazy Office
Updated Oct 2017: I'm back to hands-on software development for the last year, it's a lot of fun. I've been working in this room for ten years now; it's gone through a lot of changes. I work here full-time on my company,
JSONTrace
.
Overview of the main work area. Two standing desks, an Ikea in the foreground (do not recommend) and an Uplift on the right.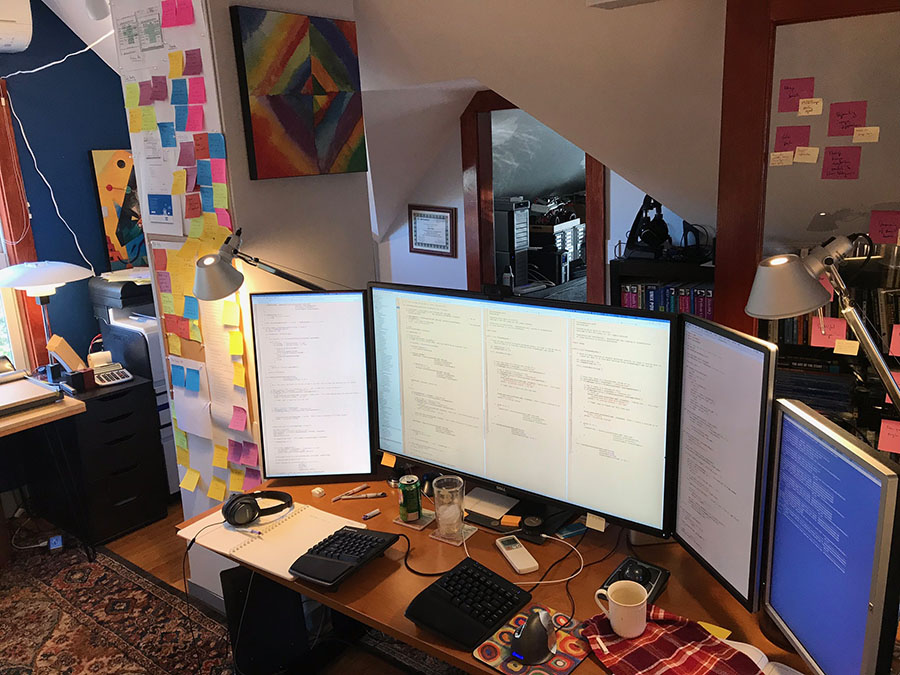 Main work area. Uplift standing desk with a Bush faux natural cherry top. Mac Pro, 6 core... waiting for the new iMac Pro or anything that's faster. Network/storage closet in the background with Thunderbolt RAIDs, network switches, etc.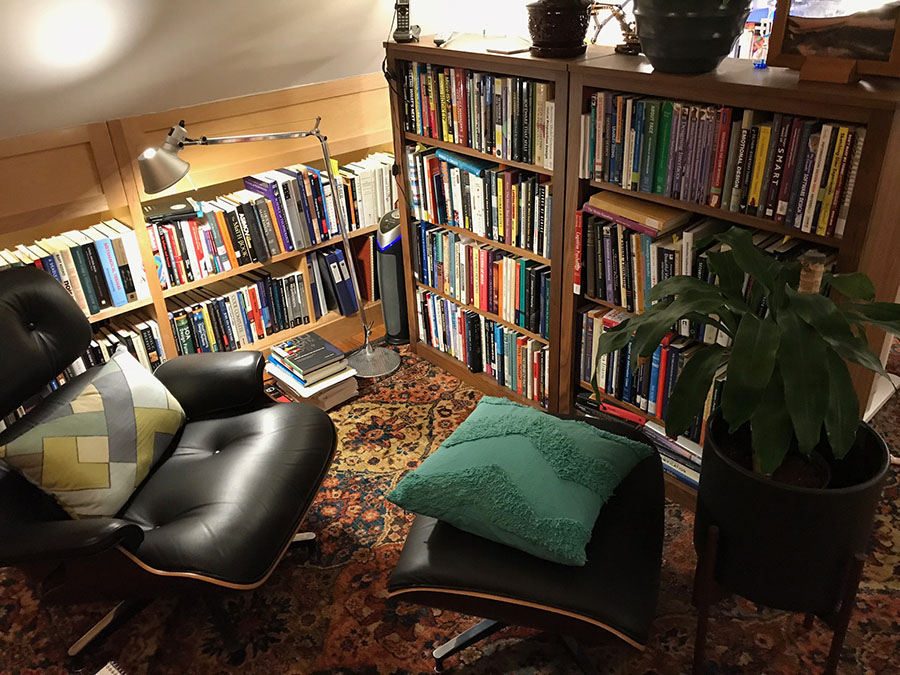 Reading/study area.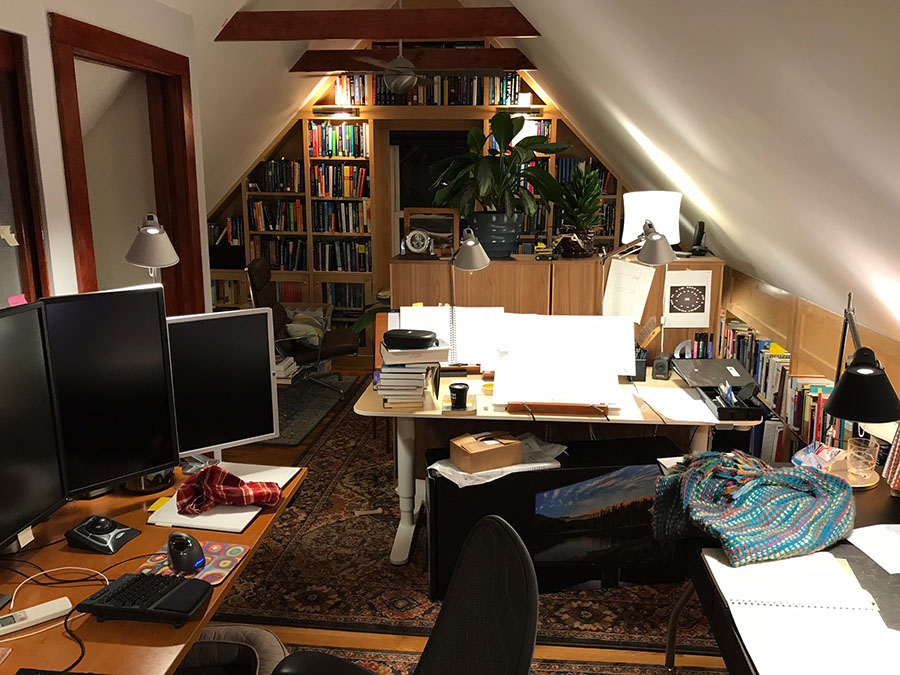 Facing the front. More about the
built-in bookcase
.
If you have built a cool space, feel free to send me some links to check out. I'm especially interested in built-in ideas.